Idealpos is the first choice for Point of Sale for
Restaurants | Cafe | Bar/ Pub | Grocery/ Retail | Tourism | Event Centre | Clubs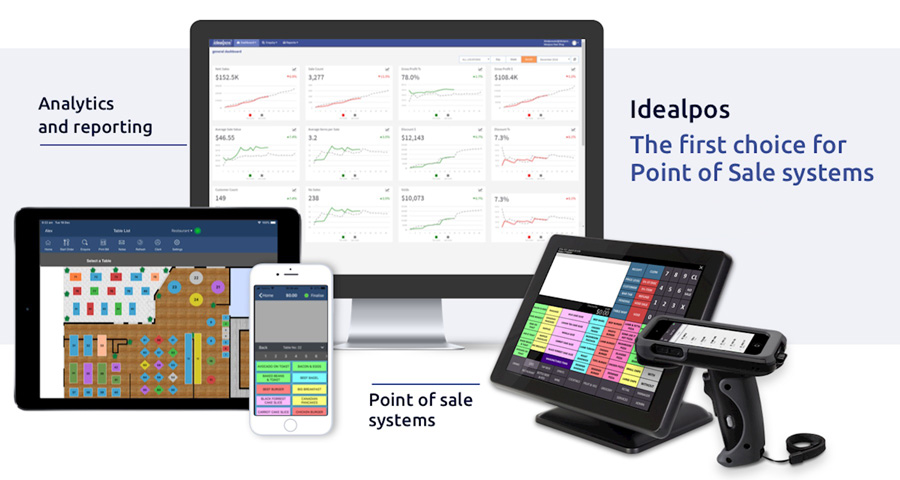 Touchscreen POS
Create your own customized layouts for every terminal
Up to 18 available tabs for fast access to all products
Use images for faster selection and brand recognition
POS Grids for item choices and intuitive selection
Edit button programming on the fly
Employees
Individual logins using number, swipe or tap technology
Full Employee log with breaks to time management
Integrates with Deputy, Tanda, TimeTarget and Zuus
Reporting of financials by Clerk for staff incentives
User Permissions to allow / prevent program access
Accounting
API connectivity with leading MYOB and Xero packages
File-based export to MYOB, Xero, QuickBooks and Attaché
End Sales Period confirmation
Balance financials before sending to accounting
Stock Control
Stock levels adjusted to all networked terminals instantly
Perform channel stocktakes at any time
Transfer items direct from the POS screen
Unlimited number of Stock Items with 12 Price Levels
Customizable Stock Item List layout
Process Supplier Invoices at any time
Customer Display
Stock Item images display while being entered
Promotions and information shared at the POS
Use still images or video for instant effect
Captive audience for in-store advertorials
Choose from 6 different layouts
Speed of Service
Barcode scanning for instant product / customer entry
Label printing for non-barcoded items
Sales Prompts to help staff upsell
Fast-Cash buttons in local currency denominations
Integrated EFTPOS to over 18 providers worldwide
Instant receipts to thermal printers
Idealpos 7
We pride ourselves on the products and services we offer and the results we achieve. Our reseller network encompasses some of the most demanding customers, which we aim to please on a daily basis. Due to our close relationship with customers, features are a direct result of requests from people who are using Idealpos every day.
Australian Owned for over 35 Years
Complete Point of Sale Solutions
Worldwide Network of Re-sellers & Support
Large Industry Support Network
Specialists in Hospitality and Retail
Direct Integrations to World-Class Providers
Handheld Ordering App
Idealpos has developed a handheld app for Apple iPhone, iPod and iPad devices to allow staff to offer better service on the floor to your customers. Offering advanced capabilities to place an order quickly, or allow the customers to place their own order, this is a time saver in your pocket! What better way to increase sales while offering better service than to have the POS right there when you need it. Staff have the ability to do what they…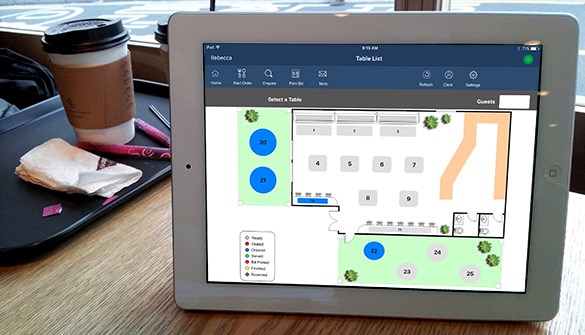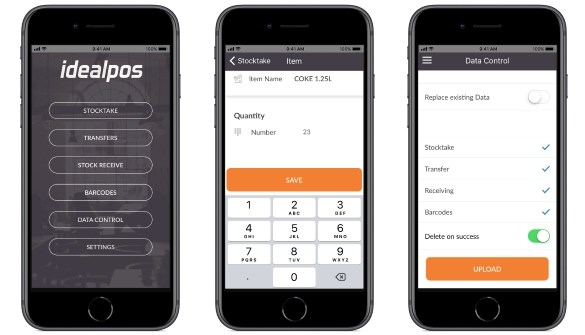 Stock Manage App
Idealpos utilizes an app to allow you better management tools for the serious side of your business, stock control. With Stock Manage you are able to perform a stocktake on all your locations, transfer stock between locations, receive items into stock and assign barcodes to all items. If required, you can use a scanning device by Generalscan (All Devices) or Linea Pro (Apple only) which gives your phone extra functionality.
A good Point of Sale System includes Stock Control. A great one, like Idealpos, will support that with a mobile app such as Stock Manage!
Kitchen Monitor
Ideal Kitchen Monitor is a highly configurable display ordering system which can be used in Quick Service, Drive Thru, Restaurant and Café businesses. Kitchen Monitors allow back end staff from anywhere in the kitchen to view the order and help keep service moving at a fast rate. Developed initially for fast-food, they have evolved and become a vital component in many different styles of kitchens within many industries. Hospitali…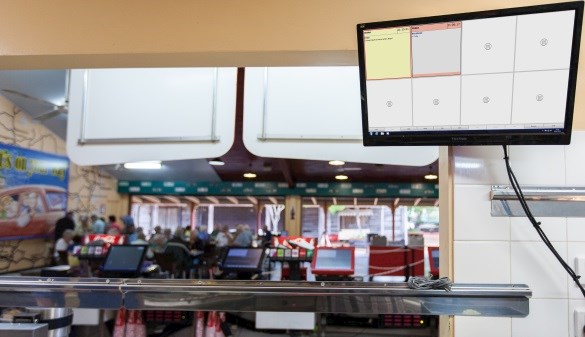 E-Commerce
The world is a big place and you know what else? Customers can buy from you wherever they feel comfortable, with all sales being recorded in your Idealpos system.
Integrated solution to multiple vendors
Direct sales through Idealpos for consistent reporting
Mobi2Go, WooCommerce, Shopify, PrestaShop & Magento integrations
Not sure what you need?
Don't worry, we are experts at defining innovative, cost effective and efficient systems based on the way you do business!
Get in touch and one of our brilliant team members will help you get the ball rolling.